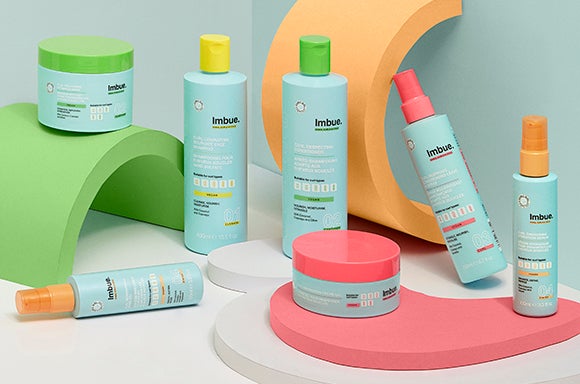 About the Brand
Discover Imbue and Join the Curl Movement!
Imbue is a curl worshipping vegan haircare brand dedicated to curls and coils. Imbue is 100% Curly Girl compliant and uses moisturising sustainably sourced ingredients like Coconut Oil and Cupuaçu Butter to respect those curls. Our sulphate free formulations never contain oil-based silicones, parabens, drying alcohols, mineral oils or waxes – because it's not about controlling kinks, curls and coils it's about energising them. We'll never promise to control your curls, as textured hair commands respect and space to be itself, no comparisons needed.
The definition of Imbue is to inspire with a feeling. That feeling is positivity and empowerment. We are inspiring a celebration of all that we are.
Strengthen. Define. Empower your curls.